So, this is another message to say Thankyou. Again! Not only did Richard dedicate himself to snapping every second and fantastic moment of our wedding day, but he's sent the most thoughtful package containing what we expected to be 'just' a USB of our photos, but was so much more! From the lovely bag (don't know whether to use, or frame! 😂), to the love hearts, and personalised Thankyou card (loops 😉). Every little item was so thoughtful and much much more than we expected to receive. The pack of printed photos you included finished me off! 😘 It means so much that you put this much effort into making our wedding day, and memories of our day so special. Thankyou. Xxxx
"It's taken me a while to write this, because, for once in my life I was lost for words.
Richard wasn't just my photographer, he became a friend. He'd be there to talk about the wedding, he'd be there when I would have an idea, and he was even their during the wobbles!
On our day, he was amazing through and through! He arrived while we were getting ready, and braved the craze of my sister's (he deserves a medal for that) He managed to capture them, and their cheeky side, alongside all different important features of where I got ready.
He rode with us in the limo, helping keep us calm, snapping away, capturing some natural pics. During the ceremony, he caught a variety of gorgeous pictures!
We hired a coach for everyone to get to the reception, Richard still managed to capture some gorgeous candid photos, without everyone realising. During the reception the same.
Most importantly.. he mingled with family, he became part of our day as more than just a photographer, everybody loved him, and are still singing his praises too!
Once he had finished, we showed our appreciation by giving him lots to drink. He stayed with us for a while after, after me telling him to put his camera down. He laughed, joked, and drank with us (sorry again for the slight hangover), most importantly he made memories with us, after capturing them all for us.
I love my photos, double chins and all, I will truly treasure them forever.
I will recommend in a heartbeat!
Richard, from the bottom of my heart, thank you, we will forever be greatful, and will never forget what you did for us."
- Danielle+Luke, June 2018
"So glad I chose Richard as our photographer. He was brilliant and so funny, he made us so relaxed. We love our photos and the beautiful package that arrived with them in. I would recommend him to anyone!"
- Tori+Glen, March 2018
"We are so glad we chose Richard as our wedding photographer. From the first meeting we got on instantly and had a lot of fun during the lead up to the wedding. On the day he was incredible! He went above and beyond to create the best shots, and we had a lot of fun experimenting with unique shots! He made us feel comfortable throughout the whole experience, and a lot of the time we didn't even notice he was snapping away to create fantastic natural pictures. Our guests also commented on how wonderful he was. We would highly recommend him!"
- Jemma+Alice, May 2018
"RGW Photos was hands down the best choice we could ever have made for our wedding photographs!! Richard went above and beyond the call of duty, he was there for every shot we wanted and all of the ones we didn't know we wanted. He was friendly, funny and professional and we were honoured he shared our special day with us. All of our friends and family commented on how nice he was and how amazing his photography was. If you are looking for a wedding photographer look no further than RGW Photos, you will not be disappointed!"
- Jemma+Alice, May 2018
"Just received our pre wedding photos back and we are both so happy with them, the quality is lovely ! And Richard managed to capture some lovely moments between us. We had such a lovely day and Richard's relaxed way to photos made us both feel at ease . Can't wait to see our wedding pictures now in September!"
- Emma+Jake, April 2018
"Wow Wow Wow!
Enough said I think. Just received our pre wedding photoshoot images, absolutely love them and the fact we could involve our gorgeous boy was just wonderful. One happy couple right here! We are really excited to share our special day with you capturing such fond memories for us and with images like the ones we've just received its all we could have asked for.
Thank you for the hard work, patience and dedication you have put into us already Richard. Now roll on August xx"
- Stacey+Jack, February 2018
"Me and Dave wanted to so a big thank you to Richard for everything he did on our wedding day back in November! Not only did he put me at ease on the morning of the wedding by helping with the little things like helping to do up my shoes up and opening the door to the endless knocks. But he was so welcoming and inviting to our family and friends.. Throughout the day we heard many compliments from our guests on how approachable and friendly Richard was! The service and photographs Richard provided us with were outstanding and we will highly recommend him! Apologies on the delayed review we would have done it sooner but it's been a bit hectic with Christmas and finding out we're expecting a baby! Thank you to Richard for everything you did and the help, service and photography from yourself on our special day!"
- Stacey+Dave, November 2017
"So a little premature but we have just come back off our family shoot with Richard. He did an amazing job of making us feel relaxed and it was just like a normal family afternoon outing without any of the awkward posing and feeling like a numpty. I am really looking forward to seeing the photos. Just wanted to say a quick thank you for making the afternoon so chilled out. The whole family enjoyed it. Now I am thinking of next time bringing the grandparents!"
- The Paraskeva Family, October 2017
"Richard did our wedding! His first LGBT Wedding and we were honoured to have him picture our day! He captured every element we wanted and more! And we have developed an amazing friendship with him and the company too! Book this man! You'd be an idiot if you didn't."
- Jason+George, August 2017
"I was lucky enough to be given a free photo shoot after my sister in law won the competition and kindly gave me the shoot! After some discussion we decided to do the photo shoot in my garden as I was pregnant & not a fan of getting my bump out in public! Richard took some wonderful natural photos of my children running around and playing. As well as my bump! Richard made me feel relaxed and took his time allowing the children to take the lead at times! Nothing was too formal or forced! Highly recommend him! Thanks Richard!"
- Michaela, September 2017
"Fantastic photographer, the end result photos were better than we ever expected, very nice guy and resonably priced! Thanks Richard"
- Lauren+Christopher, May 2017
"I can't thank Richard enough for everything. He went above and beyond on both our pre wedding shot and on our wedding day. He is genuinely such a nice guy and makes you feel so relaxed in front of the camera (a hard task for me!) and the shots he gets are truly amazing. I am so glad we booked Richard and can't recommend him enough."
- April+Dan, September 2017
"We cannot recommend RGW Photos highly enough. He has done a brilliant job of capturing our special day. I picked him originally because his prices were much lower than other wedding photographers and we were on a tight budget, but he is so much more than just good value! His style of photography is unique and arty as opposed to regimented and boring, and there are so many pictures...only problem now is, how to pick a favourite!? Thank you Richard, you did a fantastic job!
Not only thoroughly professional but also friendly, approachable & you are a lovely fella who was totally liked by all that attended. We cannot praise you highly enough, you were a big part in our special day & I can honestly say we'd have been sold short with anyone else. On behalf of myself & my amazing new bride, Debbie, good luck for the future of your business, though i'm sure you won't need it...... we'll be in touch for our anniversary photos.
:-) x"
- Debbie+Chris, June 2017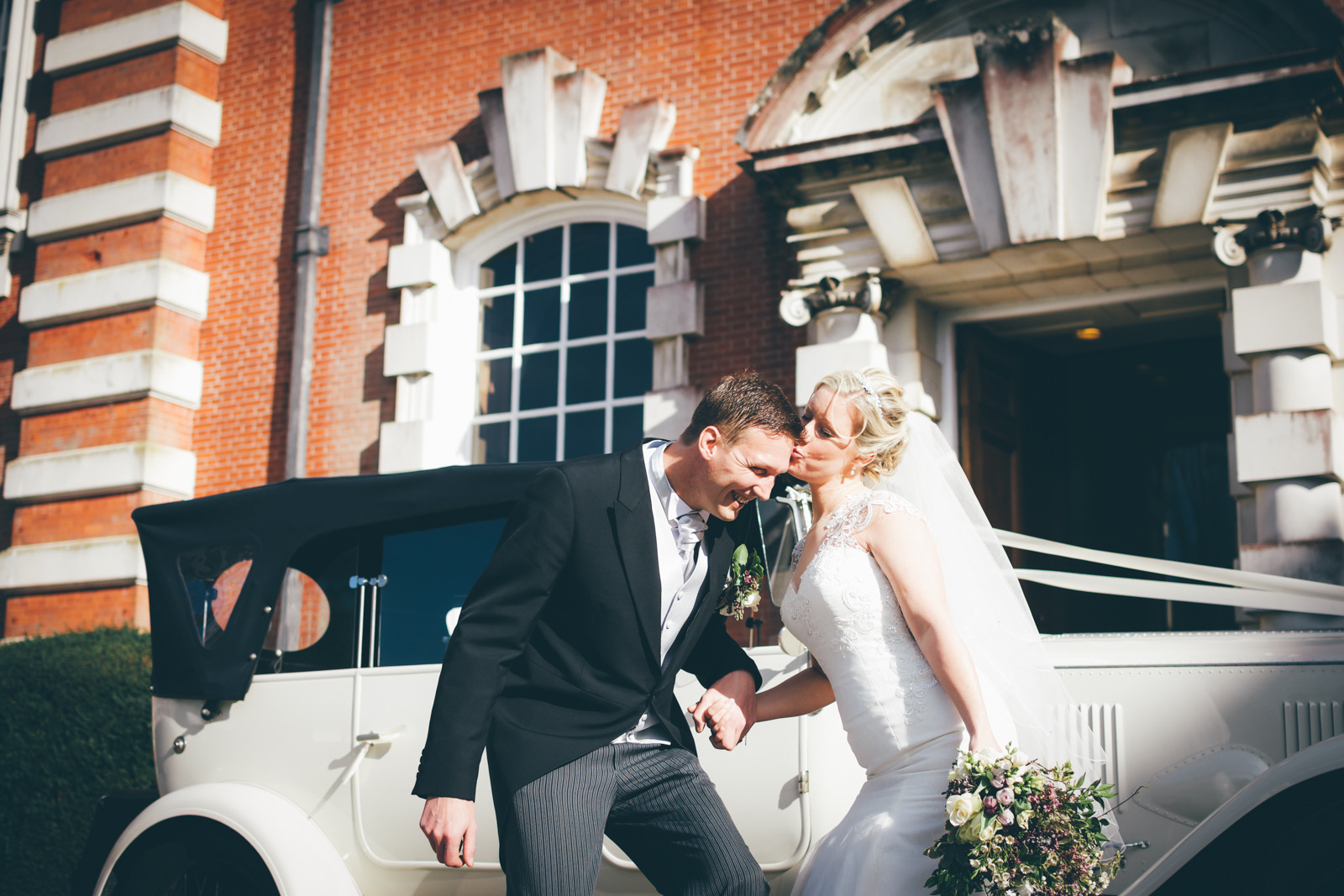 "I just wanted to say another massive thank-you to you, Richard, for producing the most beautiful photos of my wedding! My photos were so natural, just how I wanted them! You are very talented :) Thank you! xx"
- Clare+David, March 2017
"If anyone out there is reading this, be sure to book this totally amazing guy for your wedding pictures - Richard is fantastic, caring, amazing! You just don't know he is there. Richard took a lot of time to get to know me and my husband, not to mention my crazy doggies. He took time to listen to my endless talking about lots of things. He took time to get to know me and Joe, and our wedding album is amazing! So trust me guys, book Richard - you will never regret it!"
- Val+Joe, December 2016
"Absolutely blown away! Just received my photos from the shoot. Not only are the pictures amazing, but the presentation of the images was beautiful. Thank you so much Richard. Will definitely be come back for more."
- Vikki, September 2016
"We wanted to thank you for everything you did for us towards our wedding. We love all of the photos and really appreciate all the hard work you have put in.
Thank you for taking into account what we wanted, we really feel the photos represent this well. Thank you."
- Kristy+David, April 2016